Summary: Color-coated rolls, a material with many excellent properties, can also cause problems. The phenomenon of paint explosi...
Color-coated rolls, a material with many excellent properties, can also cause problems. The phenomenon of paint explosion occurs. What is the cause?

1. Add passivation solution first, then add water when matching the tank. Due to the density problem of the passivation solution, for example, when the density of the passivation solution is higher than that of water, the raw materials will be mixed unevenly, and the adhesion of the passivation layer and the substrate will be poor, which is very easy to cause the surface of the color coated roll to explode. phenomenon.
Second, there is also a passivation board temperature production process that requires inspection every 2 hours. The reason is that the staff did not regularly track the passivation board temperature during the inspection. Especially in winter, the temperature change is relatively large within 2 hours, which will eventually cause the aging of the color-coated roll, and the phenomenon of scratching and peeling of the paint will occur during the pressing.
3. During the production process of color-coated rolls, there is dust on the exit inspection mirror and some rollers. Dust will directly affect the surface quality of the color-coated rolls, which may not be shown at the beginning, but once time The paint will explode when it grows longer or when exposed to the sun.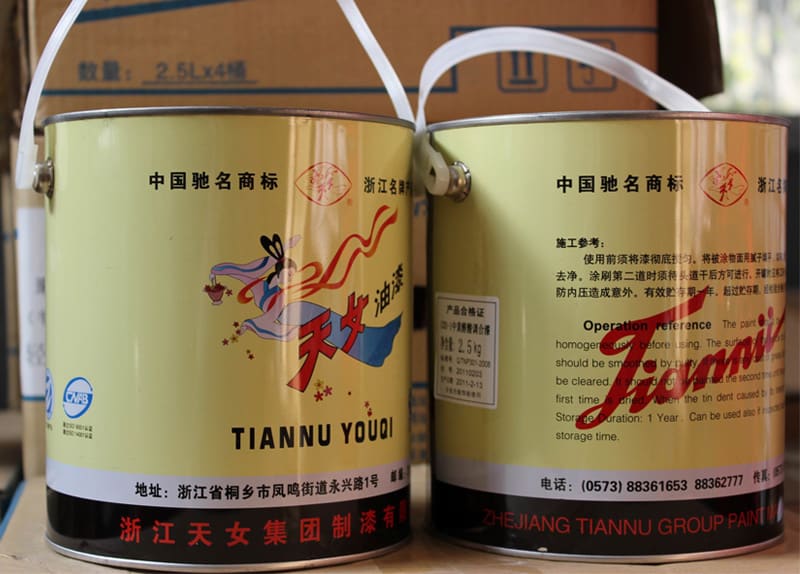 ABOUT OUR COMPANY
Zhejiang Tiannu Color Steel Co., Ltd. was established in January 2003, located in Zhejiang Province, which is a Sino-Hong Kong joint venture company with a registered capital of 50 million RMB. Company covers an area of 50000㎡, and workshop area of 12000㎡.
Company's main product is hot galvanized steel coil, Aluzinc coil, prepainted steel coils (ppgi / ppgl), prepainted aluminum coil, printed ppgi for household appliance, roofing/corrugated ppgi sheet, and ppgi paint.
Presently, we have 85 skilled employees, 5 professional engineer and 15 experienced office staff. The manufacture capability of our production line is nearly 100,000 metric tons per year.
Our company produces fine quality color coated steel, and implements strict quality control for the prepainted steel coils. We use good quality hot dip galvanized steel coils or Alu-Zinc coated steel coils as base sheet and strictly selected coated paint which all achieve public praise in China.
Moreover, we have attained ISO9001 certification, which gives quality promise to customers and competitive advantage for our company. We aim to make larger progress on quality improvement and open bigger foreign market. Our concept is "technology create excellence".